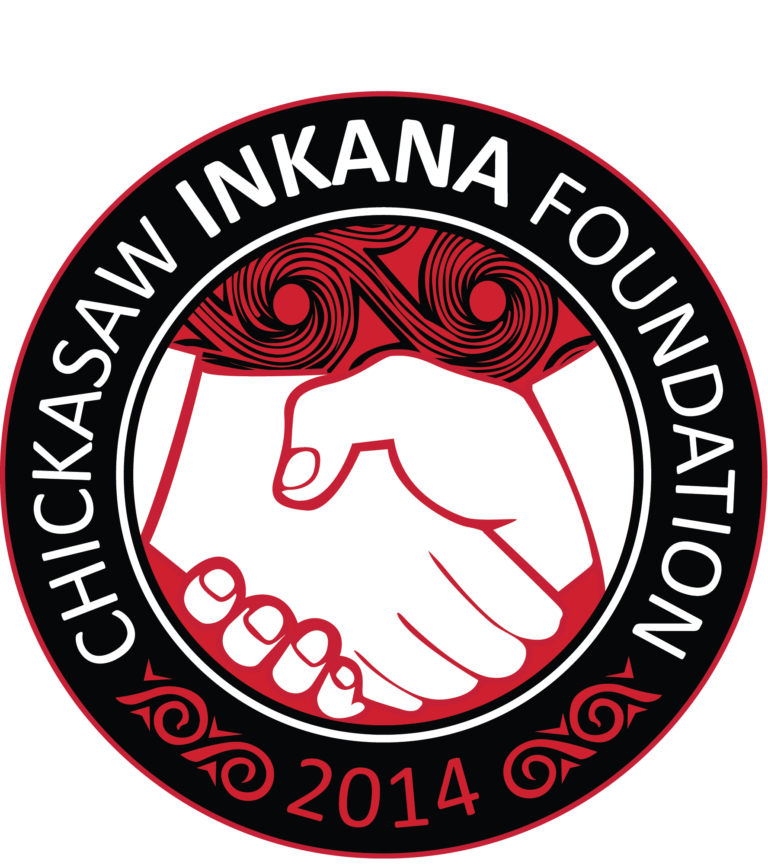 Founded in February of 2014, the Chickasaw Inkana Foundation (CIF), a 501(c)(3) Mississippi based non-profit organization was first envisioned by the Chickasaw Nation's Governor Bill Anoatubby in 2011. Governor Anoatubby's vision was to form a grass roots, independent non-profit organization in the Chickasaw Homeland with the goal to foster enduring partnerships with governments, local civic and educational organizations and institutions in order to encourage the preservation and protection of Chickasaw heritage sites, as well as accurately interpret Chickasaw history and culture in the region from the Chickasaw perspective. The Chickasaw Homeland constitutes not only its epicenter in the Tupelo, Mississippi area but, all of North Mississippi, West Tennessee, Northwest Alabama and Southwestern Kentucky. The foundation seeks to cultivate an understanding of the cultural importance of Chickasaw heritage across the historic Homeland in order to help encourage preservation and protection of remaining cultural sites, as well as educating Chickasaw citizens and the public.

The name, Chickasaw Inkana Foundation, was intentionally chosen to reflect the mission of the foundation. It combines the common, official name of the Chickasaw Nation itself, with a historic Chickasaw word for "friend." Further, the focal point of the foundation's logo is the historic Peace Medal given to famous Chickasaw leader, George Colbert, by President Thomas Jefferson in 1801. This symbol was selected to highlight the foundations desire to form lasting partnerships with organizations and individuals within the State of Mississippi.

Since its inception, the foundation's mission: To preserve, protect and interpret the history and culture of the Chickasaw people in the historic Chickasaw Homeland, has been personified through historical, cultural and preservation education and programing, public relations, historic site preservation and encouragement of original research in Chickasaw archaeology, history and culture. The foundation, in partnership with the Chickasaw Nation, hosts annual celebrations of Chickasaw history and culture throughout the historic Homeland, and also acquires and preserves endangered cultural and sacred sites important to the Chickasaw people. Additionally, the CIF, in partnership with the Chickasaw Nation, State of Mississippi, The United States Department of the Interior and the City of Tupelo, is tasked with the fundraising, development, construction and operation of a fully state-of-the-art Chickasaw Heritage Center (CHC) to be located in Tupelo, Mississippi, the heart of the historic Chickasaw Homeland.