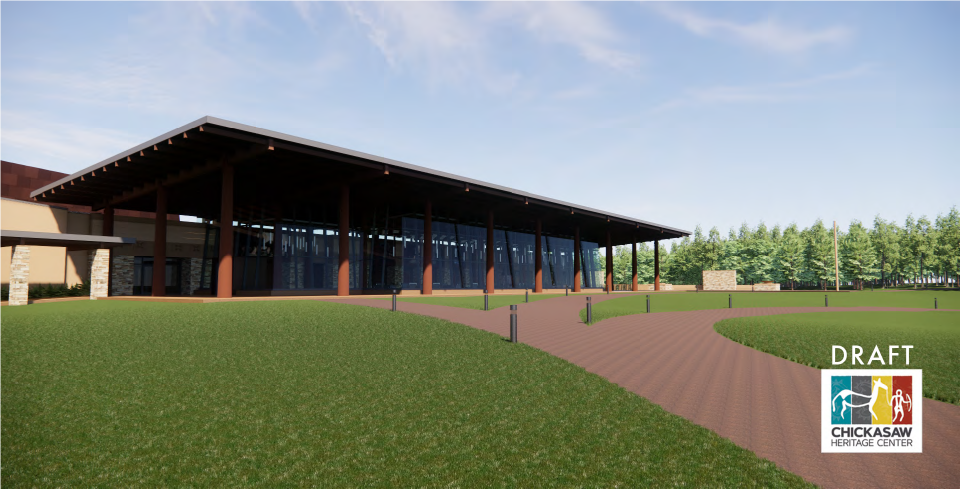 Chickasaw Heritage Center Director Update
"Plans are nothing; Planning is everything" ~former U.S. President Dwight D. Eisenhower
The Chickasaw Heritage Center (CHC) Journey Home capital campaign has officially launched! The formal announcement took place at the Chickasaw Inkana Foundation's Inaugural Native American Heritage Month Luncheon on November 6, 2021. Our team was eager to share the CHC fundraising vision, as well as the new capital campaign website and CHC Journey Home brochure materials with luncheon attendees. More importantly, the luncheon itself was a classic example of the types of special event fundraising efforts effectively implemented from the CHC Fundraising Strategy. Thus far, campaign efforts have successfully attained over $13 million of a $36 million goal; moreover, the Foundation will continue its work with Mississippi legislators to seek an additional $10 million of which the Chickasaw Nation is committed to matching. We are well on our way and we encourage you to support this meaningful effort as we embark upon this major capital campaign journey.
As a result of the June 29th MOU signing with the City of Tupelo, CHC preliminary construction efforts are now underway. The MOU addressed preconstruction road work associated with the facilitation of the future CHC construction by meeting the infrastructure needs of the construction process. Tupelo's support to develop infrastructure surrounding the CHC will aid in the creation of local employment opportunities and promote long range city economic development. The construction of the CHC and its continued operations will also result in significant economic impact for the State of Mississippi and the region.
We welcome all comments, questions and your support in this very special endeavor. Please feel free to contact Mr. Robert Parker, CHC Director, at (662) 842-4176 or by email at Robert.Parker@Chickasaw.net to learn more.