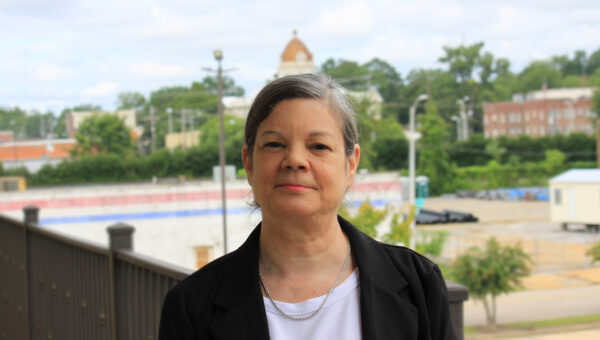 Welcome to the Team: Joanne Peterson; Deputy Director of Institutional Advancement
Joanne Peterson is a New Jersey native who received a bachelor's degree in American studies and cultural geography from the University of Delaware. She also completed academic credits in business administration during her undergraduate work. She received her master's degree in arts administration from Drexel University.
Peterson began her career in development while still in graduate school with a nationally recognized ballet company and school, Pennsylvania Ballet Association. She spent the next decade working in race relations, medicine and human services in the Philadelphia area. Her expertise includes all phases of advancement services and donor relations including individual gifts, special events, newsletters and capital campaign development.
After relocating to the New York-New Jersey area, Peterson worked in fund development, publicity and communications, which eventually took her to New York City where she owned a consulting business. Her work involved all aspects of fundraising and public relations management to assist organizations into peak service to reflect fulfillment of their mission and financial objectives.
After almost three decades on the east coast, Peterson accepted work in Los Angeles where she applied her cumulative knowledge in fundraising toward major gifts development, program grants, board relations and planned giving for a number of education and social service organizations.
"I am happy to join the staff at Chickasaw Inkana Foundation (CIF), and to revisit my roots in culture and history. The depth and scope of information on the social and material culture of the Chickasaw as presented for the Journey Home Campaign and Chickasaw Heritage Center should be a wonderful challenge to present during various future fund development activities designed by CIF's leadership team."