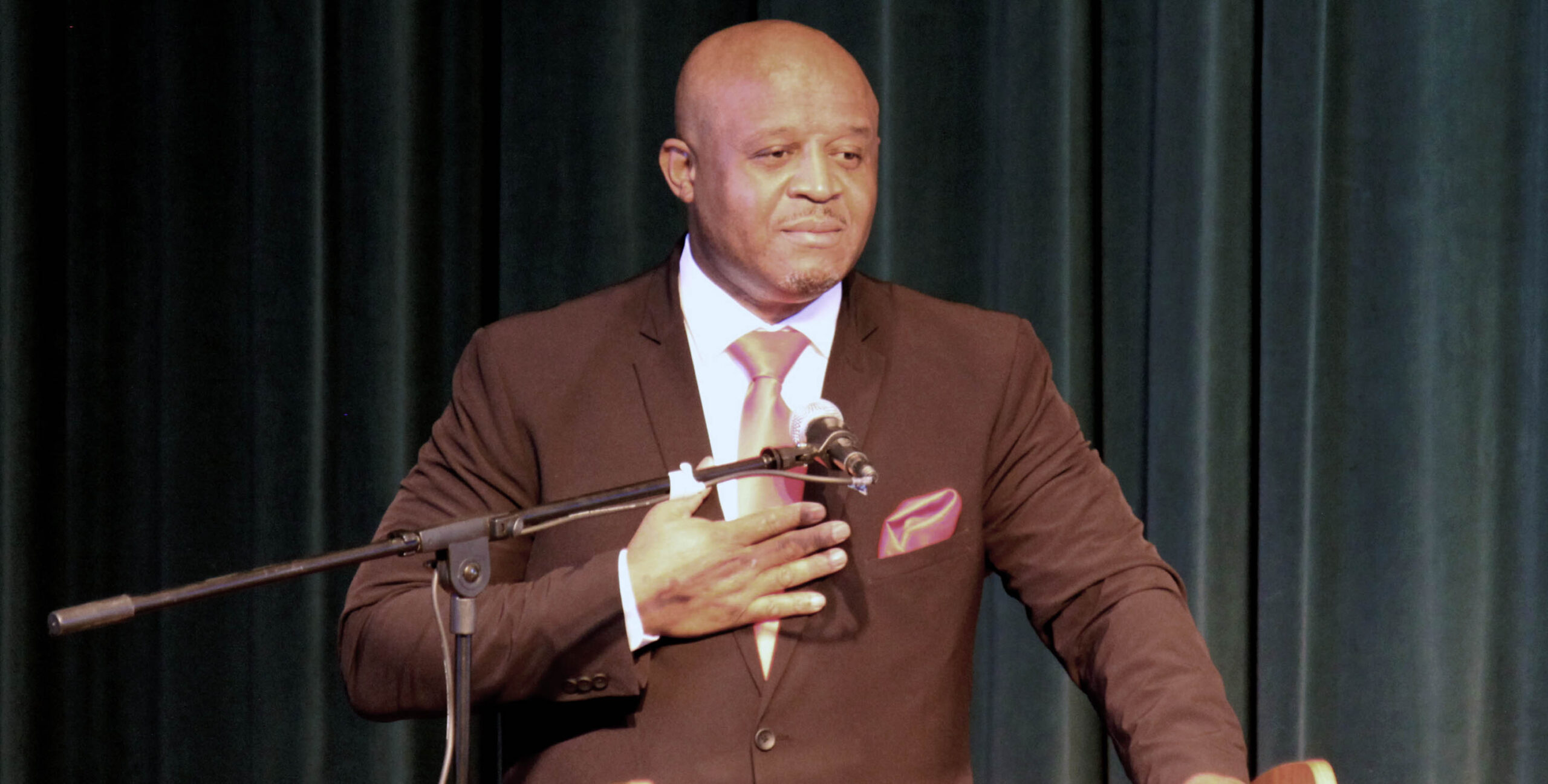 Committee for King and Chickasaw Inkana Foundation Honors MLK's legacy, 58th anniversary of March on Washington (Danny McBride – Daily Journal)
Fifty-eight years later, the March on Washington and the late Rev. Dr. Martin Luther King Jr.'s "I Have A Dream" speech continues to shape a vision for a "beloved community."
The Chickasaw Inkana Foundation did their part to honor the march's history in Northeast Mississippi with a Saturday afternoon program at the Link Centre.
"It is imperative that disenfranchised groups, like First Americans and African-American communities, have an opportunity to share their culture and history with the world as they have experienced it," Chickasaw Inkana Foundation CEO Brady Davis said.
Chickasaw Heritage Center director Robert T. Parker moderated a conversation with Oren Dunn City Museum Curator Leesha Faulkner and Union County Heritage Museum director Jill Smith. Around two dozen attendees gathered between the stained-glass windows of the Link Centre concert hall as the three shared their experiences and hopes in building museums and interpretation centers that made room for a more complete history.
"The call has become stronger and more urgent amid this national reckoning over race and racial justice in this country. We are intentionally trying to recognize the rights of all the heritage stakeholders," Parker said.
In Mississippi, Aug. 28 had two significant meanings: it was the 58th anniversary of the the historic march and MLK's speech, and also the 66th anniversary of Emmett Till's death, whose murder helped spark the Civil Rights Movement.
The goal of Saturday's event was to highlight that heritage centers and museums have a social justice role to play and can use history, science, education and other tools to become agents of change. Part of that includes how cultural institutions can make people comfortable with nuanced history of disenfranchised and marginalized groups.
"We wanted to take this opportunity to look at (MLK)'s notion of the beloved community and frame that in museum settings and cultural institutional settings and how those spaces are being inclusive," Parker said. "It was appropriate because the Chickasaw Heritage Center is going to basically give voice and agency to a people that were forcibly removed."
Mississippi Humanities Council Executive Director Stuart Rockoff said the council would celebrate its 50th anniversary next year by doing a series of events reflecting Mississippi, such as honoring the late Ida B. Wells or Union County's history, or acknowledging the tragedy the Trail of Tears or segregation had on marginalized people in the state.
"Struggling against adversity and working to build a better society … (are) core themes of Mississippi's heritage," Rockoff said.
This event is part of the Chickasaw Inkana Foundation's efforts to collaborate with the community to create a Chickasaw Heritage Center that will tell history from the perspective of the Chickasaw Nation, Parker said. The center is currently in the process of raising funds for the building of the center, which hopes to open by late 2024 or early 2025. As of July, the foundation was seeking $16 million from the state, after the Chickasaw Nation matched an earlier $6 million in state funding.