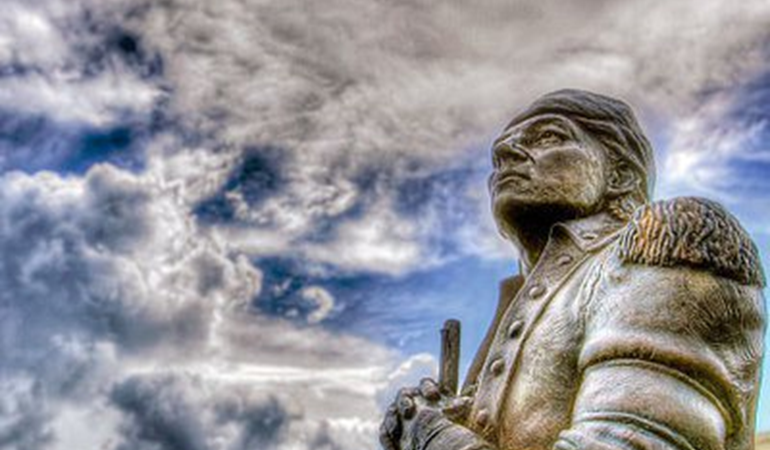 Piomingo Day Tupelo will remember Chickasaw chief each year
TUPELO – Cold wind sliced through the morning sunshine Monday outside City Hall where some two dozen people surrounded Chief Piomingo's statue to mark a new tradition.
Starting this year, the second Monday of October will be known in Tupelo as "Piomingo Day," according to a proclamation read by Mayor Jack Reed Jr.
Reed was among those present at the brief ceremony. Others included members of the Rotary Club, which in 2005 had commissioned and erected the bronze statue of the 18th century warrior, and a representative of the Chickasaw Nation.
Brad Lieb, cultural resources specialist for the Chickasaw Nation's Department of Homeland Affairs, said the statue and the annual commemoration will strengthen the bond between the tribe and the people of Tupelo.
The Chickasaw Nation also celebrates Piomingo Day the second Monday of October, which coincides with Columbus Day.
"Columbus Day seems a poignant, pertinent time to read the proclamation and show Tupelo's love of the ancestral Homeland of the Chickasaw Nation," Reed said.

http://djournal.com/news/piomingo-daytupelo-will-remember-chickasaw-chief-each-year/